Annette Hospodar
Design Specialist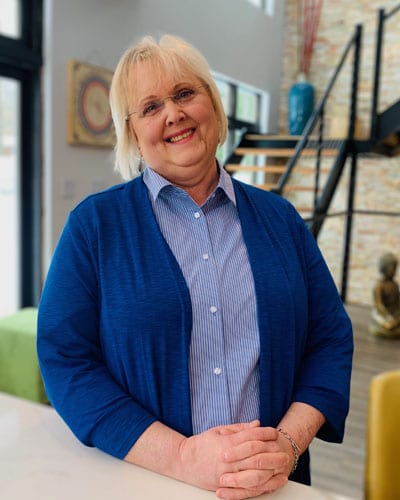 I have always loved being creative.
I love taking raw materials and making them into something special. I have turned this love into 30 years of experience in home, kitchen, and bath design, helping people make their houses into homes.
The last decade of this I've been fortunate to spend with Crowe's Cabinets, a great family-owned-and-operated business. They allow me to be creative in my job, they value the talent I bring to the table, they're flexible as an employer, and they bring that family concept to the business with both employees and clients.
And that's what makes Crowe's Cabinets so successful. Our customers become friends, and that relationship—that trust—keeps them coming back. It's a very personal thing to me, and I enjoy working with our clients!
At Crowe's we deliver on expectations, taking pride in delivering high-quality custom work.
Outside of work I enjoy my 30-year journey in continually remodeling my own home, cooking, and spoiling my two grandchildren.