We were pumped to be able to work on Bistro 1907 at the new Doubletree hotel downtown, the first new hotel in downtown Youngstown in many, many years!
On this project, in addition to building the cabinets, bar, casework, and shelving, we were excited to be invited to provide the design work.
Check out the writeup in The Business Journal…
Having opened restaurants himself, Trevena marveled at the work done to prepare Bistro 1907 for its opening in space that only three weeks ago was just getting drywall. "To see this turn around this fast is absolutely mind-boggling," he said.
Among the contractors doing touch-up work Tuesday was Crowe's Cabinets, Poland. The company installed the cabinetry throughout Bistro 1907 and much of the hotel, said Pat Crowe, a carpenter with the company.
"This is completely different than anything I've ever done in the Youngstown area," Crowe said.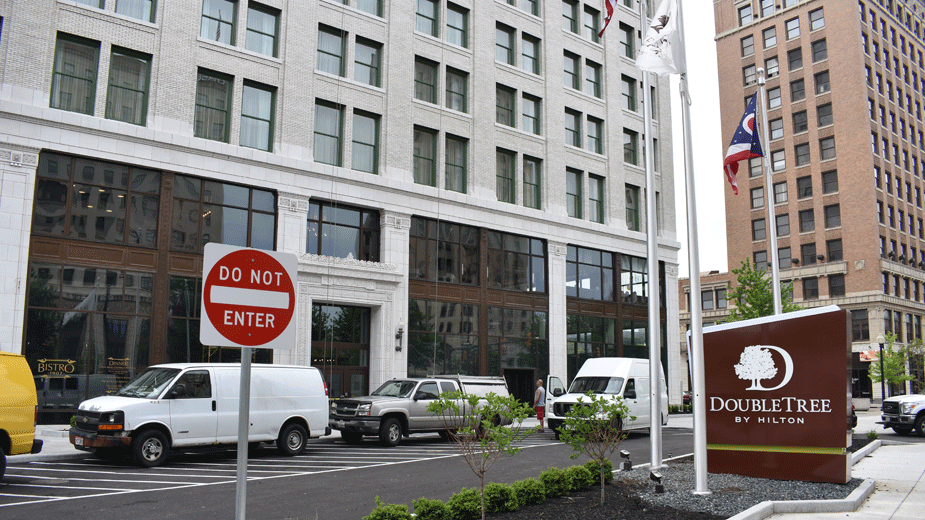 Photos from the Inside